The best in LED Panels
Its becomming increasing easy to swap out those old power hungry modular fittings with the new slimline LED panels. Prices have come down making the benifits of Efficiency, Cost Savings, Cool to the touch, No Glass and ofcourse No toxic Mercury, much more difficult to ignore.
Over the last few years, one of our biggest contracts was converting a national shopping chain from flourescent to LED Lighting. Our Manchester electricians are experienced at converting offices, shops and Factorys to LED lighting. Our lighting surveys are free, giving our customers the opportunity to asses how much money they could save by switching to LED lighting.
LED Panels come in various sizes, the most common being 300x300, 600x300, 600x600, 1200x300, 1200x600.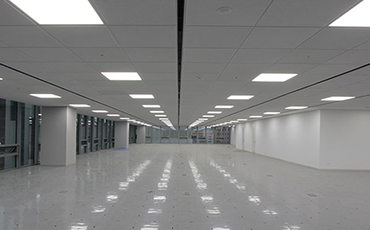 Our Electricians can Convert our commercial customers to LED or Install LED new installs.
We offer free lighting surveys
With a free lighting survey you can find out, how much money you could save, switching to LED
Our Electricians offer a bespoke service, working outside normal working hours at very little extra cost to our commercial customers