NICEIC Approved scheme
NICEIC's Approved Contractor Scheme is designed to maintain and publish a register of electrical contractors that have been assessed against a specific set of competency requirements, in particular the national electrical safety standard BS 7671 the IEE Wiring Regulations. 
The register of contractors is formally known as the Roll of Approved Contractors and is operated by NICEIC under license from the Electrical Safety Council. The aim of the Roll is to promote the use of competent persons and provide users of contracting services with a single source directory of competent contractors.
Registered contractors will work to the UK national standard, BS 7671, and will issue a safety certificate for their electrical work to confirm that the installation has been designed, constructed, inspected and tested in accordance with the standard.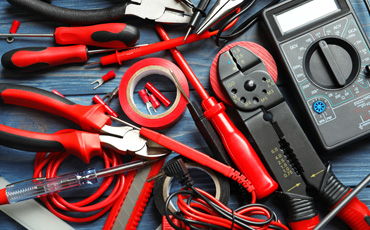 The NICEIC Approved Contractor Scheme is accredited by the United Kingdom Accreditation Service (UKAS) to EN 45011 - General requirements for bodies operating product certification systems. Accreditation ensures that the scheme is operated with independence and integrity and that it focuses on the quality and safety of the final installation.
Below are just some of the reasons we chose the NICEIC.