Visual Condition Report
The purpose of a visual-only inspection of a dwelling is to determine, so far as is reasonably practicable, whether an electrical installation has suffered any damage or deterioration or has any visually-evident defects which affect, or may affect, safety.
The Domestic Visual Condition Report is intended to be used only for the purpose of reporting on the condition of an existing electrical installation. The report should identify, so far as is reasonably practicable, any damage, deterioration or defects which may give rise to danger.
The visual inspection should consist of checks to ensure that: There is no broken or missing electrical equipment and accessories. There is no access to live parts without the use of a key and/or tool. There are no signs of burning at any of the electrical equipment. Protective main bonding is in place to incoming extraneous services. The condition of the meter tails, consumer unit(s) and supplier's equipment is satisfactory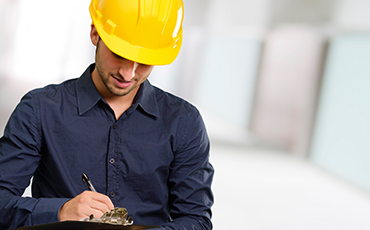 The Domestic Visual Report is designed for use where it has been ascertained that the electrical installation requires only a visual inspection.
The visual inspection should consist of checks to ensure that: •there is no broken or missing electrical equipment and accessories. There is no access to live parts without the use of a key and/or tool. There are no signs of burning at any of the electrical equipment. Protective main bonding is in place to incoming extraneous services. The condition of the meter tails, consumer unit(s) and supplier's equipment is satisfactory