Electrical Installation Certificate
The Niceic Electrical Installation Certificate is to confirm that the electrical installation work to which it relates has been designed, constructed, inspected, tested and verified in accordance with the national standard for the safety of electrical installations, British Standard 7671 (as amended) - Requirements for Electrical Installations.
Where, as will often be the case, the installation incorporates a residual current device (RCD), there should be a notice at or near the main switchboard or consumer unit stating that the device should be tested at quarterly intervals. For safety reasons, it is important that you carry out the test regularly. Also for safety reasons, the complete electrical installation will' need to be inspected and tested at appropriate intervals by a competent person. NICEIC recommends that you engage the services of an Approved Contractor for this purpose. The maximum interval recommended before the next inspection is stated on Page 2 of your Electrical Inspection Certificate under Next Inspection. There should be a notice at or near the main switchboard or consumer unit indicating when the inspection of the installation is next due.
Only an NICEIC Approved Contractor or Conforming Body responsible for the construction of the electrical installation is authorised to issue an NICEIC Electrical Installation Certificate.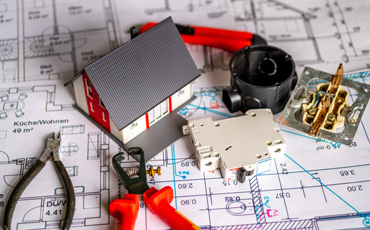 Our local Manchester electricians are all NICEIC registered and will supply an Electrical Installation Certifcate any new installation or new circuit installed by our Manchester Electricians.
We often get asked if we can supply and electrical installation certificate by customers who have the work carried out by none registered contractors. The simple answer is NO. Under no circumstances will any of our employees supply an electrical installation certificate for that is not carried out by our registered electricians. The certificate can only be supplied the company carrying out the installation.