LED Conversions saving you money.
Lighting accounts for an incredible 20 per cent of the world's energy consumption, so it's fair to assume that lighting is also going to count for a significant amount of your businesses' electricity costs. Investing in an LED conversion (converting from your existing light bulbs to LED bulbs) may involve spending a bit of money upfront, but ultimately you'll end up making huge savings in the long run, and enjoy all kinds of benefits into the bargain.
Manchester electrician offer lighting conversions to businesses. Ask for one of our free lighting surveys and find out how much money your business could save switching to LED lighting..
LED lighting product have been around for a while and are consistently coming down in price. Whilst the initial cost of converting has previously been a sticking point for businesses and electricians, the benefits of LED for any business are well established. Now prices have fllen switching to LED becomes a "no brainer".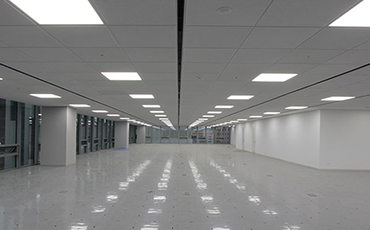 Lifespan - LED light bulbs can last up to 50 times longer than the equivalent traditional light bulb, so you spend far less time and cost changing them, and can reduce your stock of spare light bulbs too.
Energy-efficiency - LED technology is dramatically more efficient, using up to 90 per cent less energy than your current lighting setup. Traditional lighting sees a massive amount of energy lost to heat, rather than being used to produce light.
Temperature - Given the lower overall light temperature of LED, converting to LED reduces the risk of fire and can also lead to a reduction in air conditioning costs and easier handling of bulbs