EICR Electrical Installation Condition Report
Every electrical installation deteriorates with use and time. Therefore, if the safety of the users is not to be put at risk, it is important that every installation is periodically inspected and tested by a competent person. Indeed, it is recommended in BS 7671: 2008 as amended (Regulation 135.1) that every electrical installation is subjected to periodic inspection and testing.
The inspection and testing should be carried out at appropriate intervals in order to determine what, if anything, needs to be done to maintain the installation in a safe and serviceable condition.
The results of the inspection and testing need to be clearly detailed in a report. Any observed damage, deterioration, defects, dangerous conditions and non-compliances with the requirements of the current edition of BS 7671 that may give rise to danger should be recorded and appropriately classified for remedial action.
An electrical installation condition report is, as its title indicates, a report and not a certificate. It provides an assessment of the in-service condition of an electrical installation against the requirements of the edition of BS 7671 current at the time of the inspection, irrespective of the age of the installation.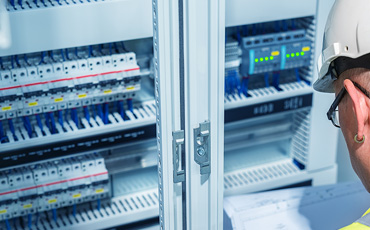 The report is primarily for the benefit of the person ordering the work and of persons subsequently involved in additional or remedial work, or further inspections. The report may be required for one or more of a variety of reasons, each of which may impose particular requirements or limitations on the inspection and testing.
The report provides a formal declaration that, within the agreed and stated limitations, the details recorded, including the observations and recommendations, and the completed schedules of inspection and test results, give an accurate assessment of the condition of the electrical installation at the time it was inspected.